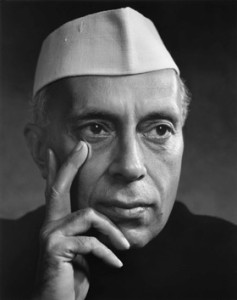 The life of Pandit Jawaharlal Nehru has left an unforgettable impression in my mind. Sometimes the effect is so deep that my inquisitiveness to know him becomes more and more. Some of his distinctiveness which inspired me was his strong will power and unselfishness.
Nehru was a genuine lover of harmony. He wrote the five principles entitled punch shila. He stated that peace could be continued on the planet if all the nations adhere to these principles. Pt. Jawahar Lal was an incredibly good writer and a speaker. He wrote several famed books and made remarkable speeches. A loyal friend of the deprived, Pt. Jawahar Lal was the servant of the citizens genuinely. He devoted all his time for the betterment of our country.
His fascination and religious finding drastically added to the India's struggle for freedom. He was chosen the first Prime Minister of Free India who was in charge of shaping a happy nation. During his term as the President of India Pt. Nehru made an effort to reform every social and political problem in the country. He visited the United States to look for a solution that would bring a complete end to the food scarcity in the country.
Later on, Jawaharlal Nehru was also jailed for his lively involvement in the civil disobedience campaign. Behind bars, Nehru was extremely affected by Gandhijis thoughts on the social points of caste differentiation and untouchability. Pt. Jawaharlal Nehru sacrificed all the comforts of live and chose a difficult path for the well being of India.